MORE THAN A CENTURY STRONG
FOUNDED IN 1908
St. Thomas the Apostle parish was incorporated by Archbishop John Ireland on Oct. 28, 1908, bounded by Lake Street and Hennepin Ave. to the Northeast, on to the Minneapolis city limits to the Southwest. It was the first Catholic parish in Southwest Minneapolis, and the church was located on the corner of 44th Street and York, in the building now used by the Minneapolis Friends Meeting House, as well as by a synagogue.
The parish acquired land along 44th Street between Upton and Washburn Ave. in the early 1920s. St. Thomas the Apostle School opened in September of 1925 and Mass was celebrated in the new church for the first time on Christmas Eve of that year. The space had originally been intended to serve as an auditorium for the school, with a church to be built facing Upton Ave. However, the stock market crash of 1929 and the Great Depression which followed made those plans no longer realistic. Mass is still celebrated in the same space, originally designed by parishioner and architect Joseph Victor Vanderbilt. His design was described as "Italian Romanesque … noble in its dignified simplicity," in an article in the Minneapolis Tribune.
As the parish boundaries were subdivided, first by Annunciation Parish and then by others, St. Thomas the Apostle parish and school continued to grow with the population in Southwest Minneapolis in the early 20th century. By 1992, however, the school faced the same issues that challenged Catholic education elsewhere – smaller families coupled with the rising cost of parochial education were driving down enrollment. That led Saint Thomas the Apostle and Christ the King to combine elementary schools. In 2003, the joint effort was rechristened Carondelet Catholic School in recognition of the Sisters of St. Joseph of Carondelet who were the original teachers in both schools.
The worship space was remodeled in 2000 and 2001, moving the altar to the center of the church, removing the carpeting and choir loft and replacing plastic chairs with wooden ones. A gathering space was added to the front of the building and the church's accessibility was improved by the addition of an elevator in the school building.
St. Thomas the Apostle is currently home to more than 900 households from across the greater metropolitan area, as well as home to Carondelet Catholic School, which enrolls more than 400 students.
Pastors of St. Thomas the Apostle
Fr. Erich Rutten
Current Pastor
Fr. Michael O'Brien
1908-1918
Fr. John Cleary
1918-1954
Fr. William P. Delany
1954-1964
Msgr. Gerald L. Baskfield
1964-1966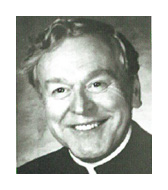 Msgr. David A. Dillon
1967-1988
Fr. Stephen R. O'Gara
1988-2005
Fr. Harry Tasto
2006-2012
Fr. Michael Reding
2013-2023